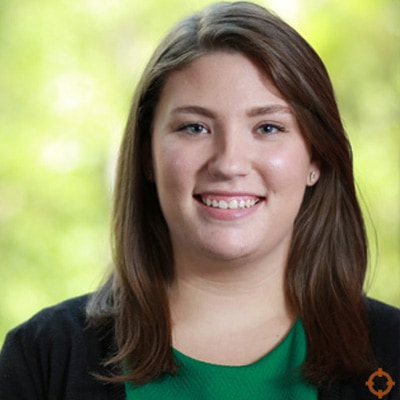 As Digital Marketing Manager, Maggie Weldin will identify and implement innovative and results-oriented digital marketing strategies on behalf of On Target's clients.
On Target Web Solutions, an Orlando-based digital marketing agency, is proud to announce that Maggie Weldin has been promoted from content marketing lead to digital marketing manager. With her progression, she will provide clients with pay-per-click campaign management and search engine optimization strategies. She will also identify and implement digital marketing strategies in other areas such as social media marketing and content marketing.
"I am very excited to continue my journey with On Target in a new role," said Weldin. I look forward to growing my relationships with clients and providing the level of innovative and results-oriented digital marketing strategies that they have come to expect from the team at On Target."
Weldin has been part of the On Target Web Solutions team for nearly one year. During that time, she successfully executed content marketing initiatives ranging from content creation all the way through content distribution and promotion. Beyond her experience at On Target, Weldin moves into her role with previous expertise in paid digital advertising. Prior to On Target, Weldin led digital initiatives for an agency in the Midwest. As new media strategist, she implemented and managed thousands of dollars worth of paid social and search campaigns each month for industries including higher education, hospitality, automotive, nonprofit, and more.
Tom Jelneck, President and CEO of On Target, shares his enthusiasm saying, "We look forward to seeing Maggie excel as she combines both her creative and analytical skill sets in this new role. I have no doubt that our recent changes at On Target will support the continued success of both our agency and our clients."
The team at On Target is happy to welcome Weldin to this new role and look forward to the growth that her promotion will bring.
About On Target Web Solutions
On Target Web Solutions was founded by Tom Jelneck in July 2005. The Orlando digital marketing agency specializes in online lead generation through content creation and marketing, paid search, marketing-focused design, SEO, earned media and social media marketing.