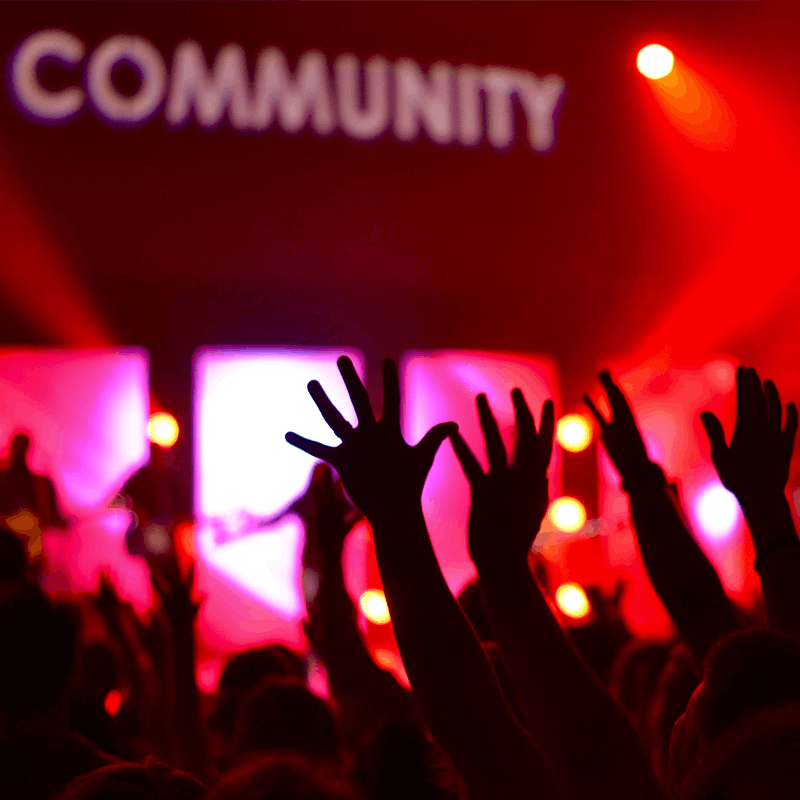 As the summer months draw to an end and the pumpkin spice flavored everything is thrown onto store shelves, Orlando digital marketing experts, On Target, reflect on the community events we were a part of over the past few months. For On Target, nothing is more important than contributing to our remarkable community and improving it in any way we can. Between networking events, conferences, and charity events, we have been all over Orlando. Take a look for yourself!
On Target is a proud member of the American Marketing Association of Central Florida. Our Digital Marketing Manager, Erica, joined the Women's Panel to be inspired by the incredible women influencing marketing in Orlando. Do you recognize any of these awesome women?
On Target CEO, Tom Jelneck, was appointed board president for MicheLee Puppets and helped plan the Annual MicheLee Puppet Looking to the Future Breakfast. On Target and many of our clients and partners attended the delicious breakfast to raise awareness for this wonderful group! The breakfast ended up surpassing its goal of $100,000 raised and was a great success.
Brian Weber, On Target's director of digital strategy and board member of the Maitland Chamber, joined the Chamber in celebrating their 60th Anniversary at Sam Snead's! The Chamber is a group On Target joined this year and we've been happy to meet many philanthropic professionals from Maitland and all over Central Florida.
Brian also received the honor of being invited to speak at the Social Media Strategies Summit in Texas on behalf of On Target Digital Marketing! The SMS Summit had speakers from some of the nation's largest companies like At&T, Samsung, Cisco, and more. Brian chose to speak about the importance of content marketing in your digital strategy.
Digital Marketing Manager, Erica, attended the 17th Annual Down to Party and Auction. The event was a throwback to the 80s and supported The Down Syndrome Association of Central Florida.
Brian joined Walt Disney World in celebrating 45 years at an Anniversary Celebration Breakfast recently! Brian was able to sit and mingle with some of the biggest influencers in Orlando!
A client very near and dear to On Target's hearts, Harbor House of Central Florida, held their Annual Purple Door Breakfast in October, celebrating 40 years of opening doors to domestic violence survivors. On Target was honored to attend, while Social Media Coordinator, Lauren, and Search Expert, Erica, helped with live social media coverage during the event.
It's been an honor participating in so many incredible events over the last few months. If you are interested in learning more about On Target and our different services, visit our website or give us a call: 407-830-4550.