I love toys. Shiny toys, noisy toys, toys that simply bring me joy. A new toy has emerged in the Social media world that could make quite an impact on how businesses and brands capture and stream video to share with all of their hungry social media followers. It's called Periscope and was just recently purchased by the forward thinking folks at Twitter.
Periscope is an instant video stream capture app that can be shared with the world, with just your friends, or, for that matter, just your enemies. Periscope solves the problem of delayed, boring, three day old video and replaces it with what's happening at this very freaking second. Right now. Nope, not later, but right this very second. Periscope's creators set out to create the next best thing to teleporting (from Star Trek) and it seems as though they have come pretty darned close.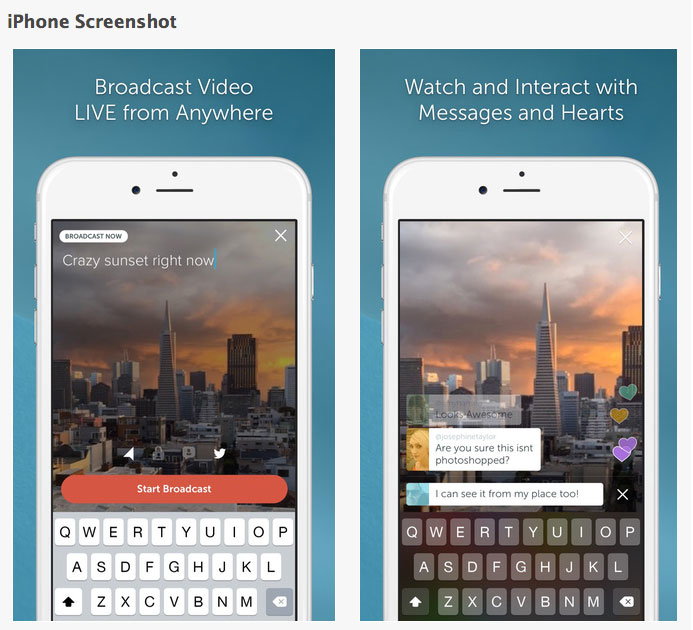 How can businesses benefit from the use of Periscope and what are some tips to make certain your instant video brilliance is well received and shared?
1.) Short & Sweet.
Your social media followers don't have time to the video equivalent of War And Peace on their twitter feed. Keep your Periscope vids short, sweet and to the point. Get in, get out, leave an impression.
2.) Name It & Claim It.
Titles are everything. Make your Periscope video title compelling, informative, catchy, whatever, just think it through before you throw it up there. You've got to entice people that this live streaming video is the best damned thing they've ever seen before with only a few words.
3.) Light It Up.
Make certain that you are representing your brand / business well by shooting with decent lighting. You're not shooting the Blair Witch Project here, so be sure to light up the scene.
4.) Tell The World.
Periscope lets you share with only a select few or a global audience. Be certain that you tweak out your sharing settings to reach the largest possible audience, or the most exclusive audience depending on your brand marketing and strategy approach.
5.) Timing Is Everything.
So, you're a marketing night owl. Your best ideas come at 2:30 am after binging on Mad Men on NetFlix, or maybe after a long night of Jose Cuervo encounters. Regardless, live streaming video at 2:34 am will probably not be AS effective as 11:20 am on Tuesday when your prospects are doinking around on Twitter looking for lunch recommendations.
6.) Be Unscripted.
Be real, be you, be your brand, but don't be boring and mechanical. Watching you read from a cue card about how wonderful your business is will not compel the masses to purchase anything from you, let alone even follow you on Twitter or any other social media channel. Channel your inner @SethGodin and be remarkable. Be the purple cow.

7.) Be The First One To The Party.
Periscope could be a game changer for news / media outlets as they could be the first to 'break' the news via social media utilizing live video. Be certain that you're Johnny on the Spot and that you're sources are accurate of course, lest you get destroyed by Social Media Trolls.
8.) Two Way Streets.
One of the beautiful things about Persicope is that it enables viewers to comment / ask you questions in a live environment so that you can address their questions / comments live. This ensures maximum interactivity, so be sharp and be ready to deal with some potential trollers.
Periscope is only available (as of today) via iOS in the Apple ITunes store and God knows that there will be tons of snooze fest vids being streamed until some Periscope leaders start to emerge and harness its power.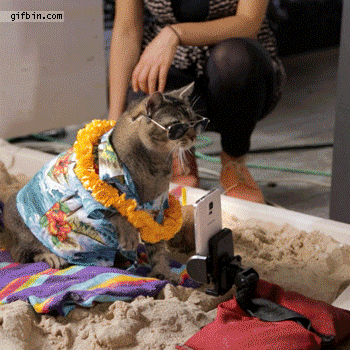 Now, get to work and start creating some brilliant, live experiences for your audience. No SNOOZE FESTS and dear Lord baby Jesus, NO CAT VIDEOS. You know who you are.
Thanks for reading and sharing,
@TomJelneck