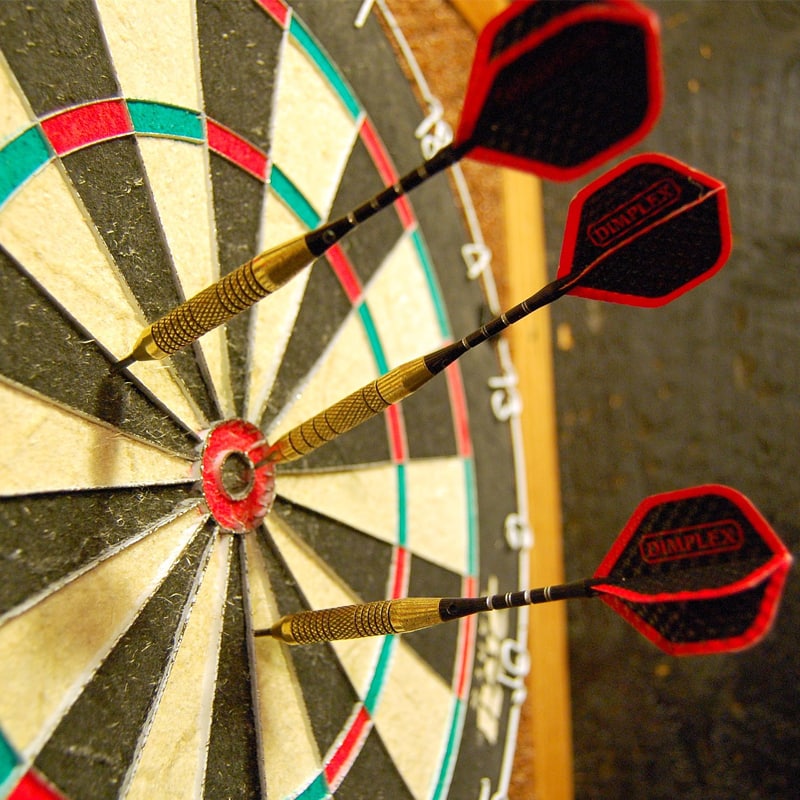 As digital marketers, it's natural for creative ideas to fluctuate between absolute genius and complete madness. What often could be construed as a good idea on the surface can completely backfire when displayed in front of the masses. We are talking Indiana Jones and the Kingdom of the Crystal Skull disastrous. Pepsi's now infamous Kendall Jenner ad is a perfect example of one of those distasteful debacles. (If you've been living under a rock and haven't experienced its heinous interpretation of diversity you can see it here.)
Unfortunately, negative feedback, particularly in the age of social media, is not easily forgotten. In an effort to steer you away from ideas that will make your peers think you are a moron, Orlando digital marketing agency, On Target Web Solutions, has selected examples of brands who are On Target and some that missed the mark by a long shot (i.e. Off Target).
On Target
If you just witnessed that Pepsi commercial, we think you may need a moment of recovery, so we will start with an "On Target" digital marketing campaign! In honor of Mother's Day, Brawny utilized Snap Spectacles and their social media platforms to share and depict the hard work and everyday messes mom's help with. Brawny chose four real mothers and their children to shoot through the eyes of a toddler with Spectacles. This is the first time a brand has used Spectacles to shoot a full-length spot from the perspective of a child. This is a winning effort for a variety of reasons. The fact that it was shot by real children and mothers gives it an authentic quality that resonates with anyone watching. Try not to tear up when watching it, we dare you! As an added plus for Brawny, when you strap a camera on a toddler, it's only a matter of time before they make a myriad of messes for their mom's to have to pick up, making it the perfect opportunity for organic product placement.
Off Target
We appreciate positive body imaging and typically applaud brands who utilize it within their marketing strategy. This is what makes our next flop so disappointing. Dove recently created a variety of bottle shapes to resemble different female body types and, in rare form, severely missed the mark for their audience.
As you can imagine, social media utilized this failed attempt to create a range of snarky comments and clap back posts about the brand. These are some of our favorites:
So, take a lesson from Dove, and don't compare a woman's body to inanimate objects. This is literally the definition of objectification and will make you the laughing stock of social media.
Like we said, we know how hard it can be to determine if your creative idea is going to miss the mark or not! Instead of playing a guessing game, leave it to the Orlando digital marketing agency, On Target Web Solutions. We will keep you from looking stupid while simultaneously helping you generate leads for your business. It really is a win-win.
Save