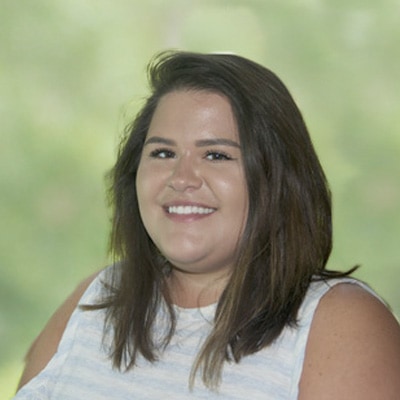 With Kimberly Ryan's change in roles, On Target Web Solutions continues to provide superior content & digital marketing services to a growing list of amazing clients.
On Target Web Solutions, an Orlando-based digital marketing agency, is proud to announce that Kimberly Ryan has made the step from social media assistant to content marketing coordinator. Ryan's promotion follows after closely working with the social media team for three months. After recently graduating from the University of Central Florida, Ryan came to the team with two years of experience in social media and public relations. Ryan was responsible for creating and executing social media content and strategy as part of the On Target team. After finding her niche in digital marketing, Ryan continued to grow her knowledge of content marketing and strategic writing.
"I am excited to further my career in content marketing and customer service in order to help the On Target team," said Ryan. "I look forward to using my knowledge and expertise to help a wide range of clients in various industries."
Outside of work, Ryan continues to be involved in the UCF community. She is active in the UCF Alumni Center and frequently takes trips to visit her alma mater. Ryan is also a self-proclaimed pop culture fanatic and Apple product wizard. She says she's the first one her mom calls when she can't remember a celebrity name or when her iPad won't start. After moving around in a military family throughout her childhood, she's finally found her home in Central Florida and at On Target.
"We're so grateful to have Kimberly grow with On Target as our new content coordinator," said On Target President and CEO Tom Jelneck. "Her in-depth knowledge of content creation and editing will greatly enhance our growing team of digital marketing professionals."
The On Target team is happy to see Ryan evolve in her career and looks forward to seeing her knowledge and expertise continue to grow in digital and content marketing.
About On Target Web Solutions
On Target Web Solutions was founded by Tom Jelneck in July 2005 in Orlando, Florida. The digital marketing agency specializes in online lead generation through content creation and marketing, paid search, marketing-focused design, SEO, earned media and social media marketing.
https://ontargetdigitalmarketing.com