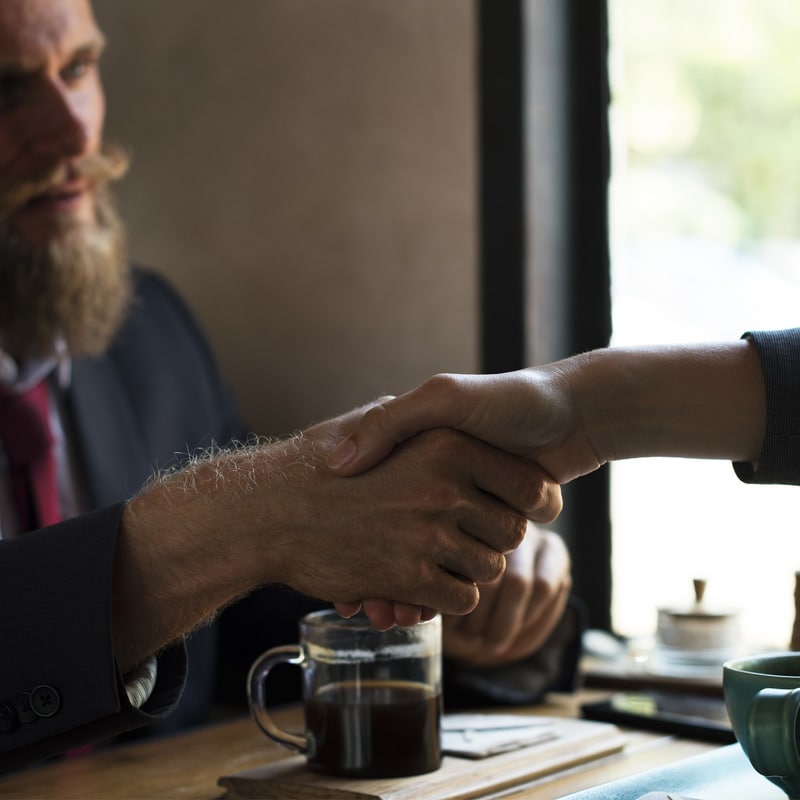 In today's digital world, marketing your business is complex due to consumer behavior changing because of the accessibility and expansiveness of the Internet. The moment a consumer decides what to buy online is called the Zero Moment of Truth (ZMOT).
This theory is based on research performed by Google in 2011, and the moment specifically refers to when a consumer purchases a product or service due to an outside catalyst. A typical catalyst to consumer buying is content marketing. Content marketing helps businesses be visible during the ZMOT. According to the 2016 Demand Gen Report, 47% of buyers view three to five pieces of content before engaging with a sales rep. Our Orlando content marketing experts have compiled a list of how this strategic marketing approach can be incorporated into your inbound sales process by creating and distributing valuable, relevant, and consistent content to attract, retain, and convert a target audience.
If the modern buyer is going to access information to make purchasing decisions, why not incorporate content marketing pieces to support your sales process? You first need to know where and when content should be used, and you should have an understanding of the three tiers to content marketing.
This process involves having an insight of your industry, seasonal trends, and product/service focuses. Once you have all that information gathered, you'll be able to better develop professional and engaging content that will not only establish your business as a thought leader but also support each stage of the sales process. If you are looking to attract buyers to your website, you will need content like blogs or articles. These pieces are commonly referred to as cornerstone content and can be used to assist throughout the sales process. Individuals that are at the identifying stage of the sales process are new to your business and look to your content to provide them a reason to choose you. According to HubSpot data, companies that blog 11+ times per month got more than four times as many leads than those that blog only four to five times per month. Consistent, well-rounded content creation can be time consuming, so the help of On Target could be instrumental in getting your content efforts on the right track.
When it comes to writing content, your goal should be visual to produce a better result. Infographics are an excellent way to get your message across quick and precise, whether your information is general, data-driven, or knowledge-based. According to Zabisco and 3M Corporation, 90% of information transmitted to the human brain is visual, and it processes visuals 60,000X faster than text. As you can see with those statistics, visuals hold a significant amount of power in transmitting a message to a reader. Other reasons you should embrace incorporating visuals like infographics into your sales process are:
By pairing concepts with images, consumer's will tend to reside that information in their long-term memory.
If you have a business or process that's hard to understand, infographics can help a consumer comprehend the context better. 3M Corporation states that visual aids can improve learning by up to 400%.
Incorporating visuals can help you connect to the reader by evoking emotion and motivate them to explore more or take action.
With the power that infographics possess, comes great responsibility to get it right. The incorrect use of visual aids can deter someone from continuing on the sales process. Things to avoid are obvious stock photos, generalized graphics that lack imagination, and low resolution or overly processed images.
Did you know that 78% of US Internet users watch videos online daily? Video is dominating consumers online activity, and video marketing can not only increase your visibility, but it also helps you commute a message to promote your business, product, or service. You can incorporate video into different marketing efforts like your website, email, or social media channels to grab the reader's attention and promote further engagement. You can increase your visibility by also posting to YouTube and Vimeo. Adobe says consumers who view video are 1.81 times more likely to purchase than non-viewers, and businesses that use video can result in an increase of 40% in purchases. Video marketing tools can be used to identify, connect, and encourage consumers to explore more and advise them why they should choose your business.
Based on ZMOT, consumers are venturing to 10.7 places before they make a decision about brands, services, products, and more, so why not incorporate content in every stage of your sales process to reinforce that you are the right choice for them?
We can help your brand / business develop and execute a solid content marketing strategy, contact us today to start creating remarkable content that will resonate with your audience.
Save
Save
Save