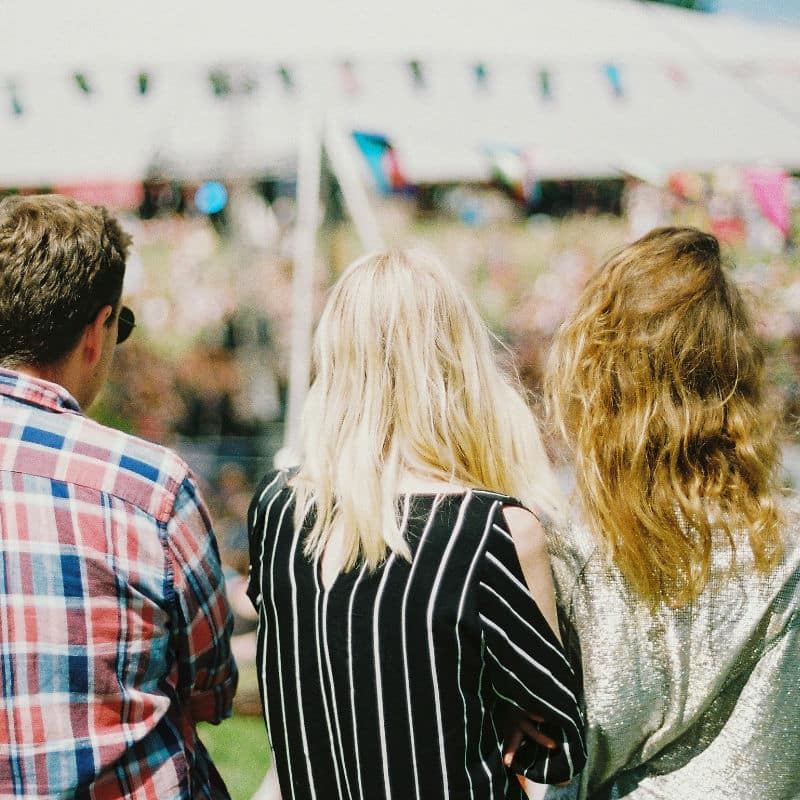 Fall is in full swing in Orlando. You may not have guessed it by the temperature, but the days are getting shorter so it must be true! We are officially in fall! YAY. A change in seasons means a change in the outdoor activities available to attend in our free time. Fall is actually the favorite season of our Orlando digital marketing team, and since we know it might be yours as well, we have compiled a collection of key events that you don't want to miss this fall.
As true Floridians, you're probably over the typical events that attract thousand of tourists every year. If you are trying to avoid the masses while enjoying your city to the fullest, grab your planner and start marking down some of these dates!
Halloween Events
Besides Halloween Horror Nights, Mickey's Not-So-Scary Halloween Party, and Seaworld's Halloween Spooktacular, Central Florida offers some fun alternative options for those who want to try something unique and more affordable.
A Petrified Forest (Sept. 30-Oct. 29): For the ninth consecutive year, A Petrified Forest will be open every Thursday, Friday, and Saturday until the end of October to scare to death out of all those who dare to visit their facilities in Altamonte Springs. Live bands, great food, vendors, and two outdoor scare trails are some of the features that make this place one of a kind. Check out their website for more details!
Beer and Food Events
OK, we admit it. We never get tired of the Food & Wine Festival at Epcot. We can handle the crazy crowds just for this event, but only one festival during fall is not enough or even fair to us! Thankfully, we've found two other unique events to enjoy!
Orlando Beer Festival (Nov. 12): Craft and premium beer sampling, wine tasting, interactive games, tasty eats, and live events are some of the fun features of this annual festival. You can't call yourself a true Orlandoan if you've never done this before or if this is not on your list for this upcoming year… Just saying!


Beer, Bacon & BBQ Festival (Nov. 5): I mean, is there anything tastier than the combination of these three keywords in one place? Sip your way through Cranes Roost Park in Altamonte Springs while savoring delicious dishes and enjoying some live music.
Winter Park Wine & Dine (Oct. 12): The annual Wine & Dine event in Winter Park is an evening event where you can enjoy cocktails, delicious dishes from local markets and restaurants, and some live music in the background. One of our clients, Lombardi's Seafood, will be there, so don't forget to tell them that the team at On Target sent you!
Orlando's Most Authentic OktoberFest II (Oct. 22): Bavarian-style food, lively crowds and, of course, lots and lots of German beer are the essence of this fest taking place for the first time in Central Florida.
Visual Art & Music Events
This fall there's literally something for everyone. Whether you like art exhibitions or music concerts, you have a wide variety of events to choose from.
Exhibitions

Unison Exhibition (Through Oct. 28): Check out this heartbreaking and healing photography exhibition that captures the emotions during and after the Pulse tragedy.
Familiar Mysteries (Through Nov. 17): This collection features painter Matthew Capaldo's psychologically charged images of contemporary life.
Three American Sculptors (Through Jan. 8): Don't miss this exhibition of works by three female sculptors.

Music

Pop: Sia, Ludacris, and Lindsey Stirling will be coming to the Amway Center and the Bob Carr Theater within October. Click on each of the links for more information.
Classical: For those with a more contemporary classical taste, The Orlando Philharmonic will be playing Candide at The Plaza Live. Thad Anderson will also be performing a percussion set at Timucua White House.
The most beautiful thing is that none of these events overlap, so you have a chance to enjoy every single one. Our Orlando digital marketing team has 90% of them marked in their Google calendars already! What about you? What's your favorite event to enjoy during fall in Central Florida? Leave us a comment on our Facebook page! For all things Orlando, stay tuned to our weekly blogs.
Have fun Orlando,
Lydia