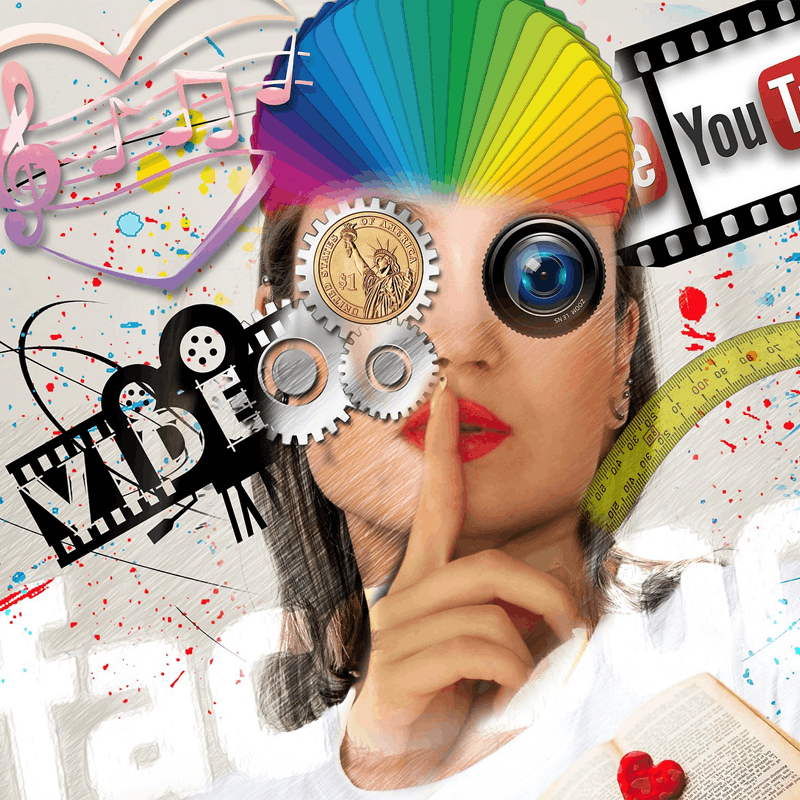 2017 is well underway, and most marketers have decided on a budget for the year, but that doesn't mean adjustments cannot be made if a strategy has been uncovered that cannot be ignored. In budget planning for 2017, nearly half of marketers in the US plan to ramp up their budget for influencer-focused marketing, according to a study by marketing solutions provider Linqia. The millennial consumer base is growing as part of both the B2C and B2B markets, and brand marketers are excited to partner with influencers that will attract this particular demographic.
Are you not sure whether or not you should include influencer marketing in your budget for this year? Let's look at some reasons why other marketers have adapted this cutting edge tactic.
It's a Smart Alternative to Ad Blocking
While your digital media buys may have seen less of an ROI than in years past, it doesn't mean that it's not effective if done correctly. But more and more mobile and tablet users are looking at ways to avoid advertising during their digital experiences. In fact, according to forecasts by eMarketer, in 2017, more than 25% of internet users will use software to block ads enhance their browsing experience. This removes a huge chunk of potential customers that you could be marketing to.
With that being said, native and influencer advertising are smart alternatives to ad blocking. eMarketer also estimates that influencer marketing revenues will total more than $570 million on Instagram alone worldwide. This particular strategy is carving out a huge base.
You can reach a millennial base using influencers on Instagram, Snapchat, Facebook, and Twitter, and get around the pesky ad blockers that are becoming more and more commonplace.
Onboarding Brand Ambassadors is More Effective Than Product Reviews and Brand Mentions
Brand ambassadors tend to have more of a stake in the success of the product and/or organization. Also, with that, your audience is smart. They can tell when an ad is an ad, and when an influencer is really passionate about a brand. According to a survey of marketers in the US by TapInfluence and Altimeter Group, 70.6% of marketers find that ongoing brand ambassadorships are an effective influencer marketing tactic.
A good example of a powerful brand ambassador is Kevin Hart. Kevin Hart became a brand ambassador for underwear line, Tommy John, and since then, has bought into the company and become part owner. "I wanted to be more than just another celebrity endorser," said Hart. "There's something so much more authentic about investing in the brands that you love–brands that you wear, instead of getting paid to. I love this underwear. It's comfortable, it looks good, they say it like it is."
It Can Help Your SEO
While old school SEO used to rely on arbitrary link building, now native advertising and creating amazing content is how you get your links shared and talked about. Influencer marketing can help your search engine optimization and rankings in the same way that link building does. According to The Social Media Revolution, user generated social posts account for 25 percent of search results for the world's top 20 brands. The data is there that shows the more users mention your brand on social media, the more relevant you will be in the eyes of Google.
You Can Track It
Much unlike more traditional media buys, influencer marketing can be tracked. You can track via a promo code or a customized link. All social media channels have tons of data that you can have access to in order to measure your results. That's why influencer marketing is an important alternative to advertising: it can generate an ROI.
Marketing, especially digital marketing, is constantly evolving now that more and more people are looking for enhanced digital experiences, and the digital experience keeps getting more advanced. Influencer marketing is just a piece of the puzzle to unlocking your brand potential to your target audience. On Target can help you find the right tactics to market your organization to your audience. Contact us today to learn more about influencer marketing and your digital marketing potential.
Save