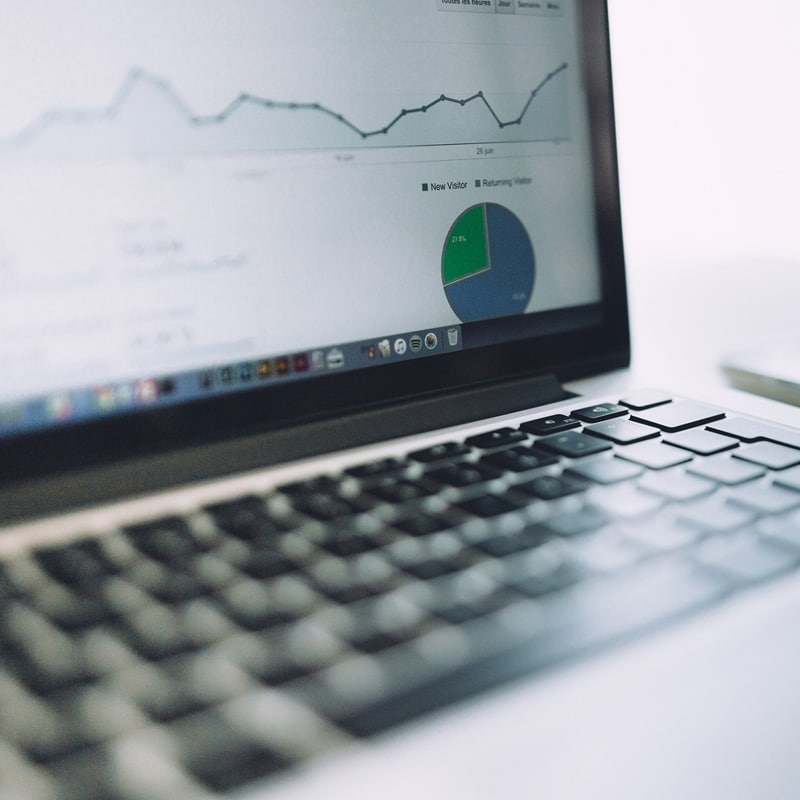 When it comes to any business, one of the most important things to understand is the customer experience. How does the customer go from a prospect, to lead, and then to a customer? As a leading Orlando content marketing agency, we find that content continually helps us connect and convert leads. We've reverse engineered a lead in order to tell the story of the role that content plays in our lead generation strategy.
Creating a Content Editorial
The On Target team created an editorial calendar based on trending topics, keyword research, competitor analysis, and analysis of our analytics.
While creating our editorial calendar, we identified B2B technology as an industry we were interested in pursuing further, as we've already had success with our current B2B technology clients. We considered what a B2B technology decision maker might actually find beneficial in terms of a resource, and we settled on adding "Killer Social Media Strategies for B2B Tech Companies" to our editorial calendar.
Drafting the Content
When creating content, the number one goal is to provide value. In this piece, we did so by providing real life examples, engaging images, and clear headings. Readers can come away from the content with actual action items. We also optimize every single piece of content for the most relevant keywords. In this case, we optimized for "social media marketing."
Posting the Content
Once we have final approval from all necessary parties to review the content for technical accuracy, grammar, spelling, optimization, and flow, we are ready to post it to the website. Posting to the website allows the content to have a home to live in and a centralized hub that we can drive users on other platforms back to our website so we can reinforce our brand and get additional site visitors. We ensure that the proper categories are selected and images are correctly integrated into the content to ensure the user experience is optimal. Typically, we post a piece of content at the same time every week in order to endear a specific audience to our brand and create a consistency that our fans can look forward to.
Indexing the Content
After we post the content, we ensure that it has a follow, index tag, which tells Google that we want this page to found and picked up by the Google search engine results. A little tidbit to getting a piece of content picked up by search engines faster is to either share it to Google+ on your brand page or re-build and re-submit an XML sitemap to Google Search Console. Google Search Console also allows you to fetch and render the new page and submit to index individually. Either way you decide to submit your content to Google is fine — just make sure to submit it.
Engaging on Social Media
After the content finds it's home on the website, it's time for us to distribute it on a variety of channels. One excellent and engaging resource to share content is through social media, but keep in mind, different audiences live on different channels. For this particular article, we selected to primarily focus on distributing it through LinkedIn and Twitter, as that is where the B2B audience thrives. After publishing the post as well as publishing the content on LinkedIn Pulse, we ensured our content was found by the right people by engaging with influencers within the industry. We had numerous people liking and sharing our posts so that the reach spread further and further. After seeing that it was content people were very interested in, we decided to take distribution one step further by boosting it on Facebook to our select audience. Our distributions ensured the individuals seeing our content were people who would be qualified leads.
Analyzing the Content
Once the content has been living out in the open for at least 30 days, it's important to analyze and see what the more immediate results are. Of course, as time goes on, the content can pick up more and more steam, so 30 days would be a minimum. We've seen content really start to pick up traffic after it's been posted for over two years! The first thing you want to do is log in to each of your social media channels that you distributed the content on and review the impressions, clicks, and engagements on each one. Also, check the content in All Pages in Analytics to see the following:
How many people viewed the page?
Did they visit any more pages?
What sources did they come from?
How long did they stay on the site?
Did they convert?
Once you have some data, you will be equipped with a decision on how to move forward, and you have some choices ahead of you?
Are you going to look for additional content marketing opportunities?
What worked well? Are you going to re-share it on that platform?
Can you repurpose this content into another type of content and re-market it?
Can you send this content out to some relevant users on social media?
Answering the above questions can help you in optimizing the successful content you produce and maximize visibility.
How the Customer Engages & Gaining Leads
During the customer's journey, they are looking for information in a number of places. Google introduced us to the Zero Moment of Truth, or ZMOT. Based on their research, consumers are visiting 11.7 places before making a decision about brands, services, products, and more. The more places On Target can be present, the more moments we will be a part of. These "moments" can be online, but they can also be a personal referral or a piece of traditional advertising. Maybe their journey begins with a Google search.
A simple search for "tech b2b marketing" results in On Target's number one Google ranking.
Perhaps a customer is watching the news and sees On Target's Founder and CEO, Tom Jelneck.
A customer may reach out via LinkedIn or personal networks for a referral. They also may be searching for specific questions online. Content allows businesses to be present at many moments.
At On Target, we've had leads contact us directly through our article about tech B2B social media strategies. Content increases credibility, visibility, and a business's presence at various moments during the decision-making cycle. If you are looking for an Orlando content marketing agency to help you implement content into your digital marketing efforts, look no further; Contact us today to start creating content that will appeal to your audience.