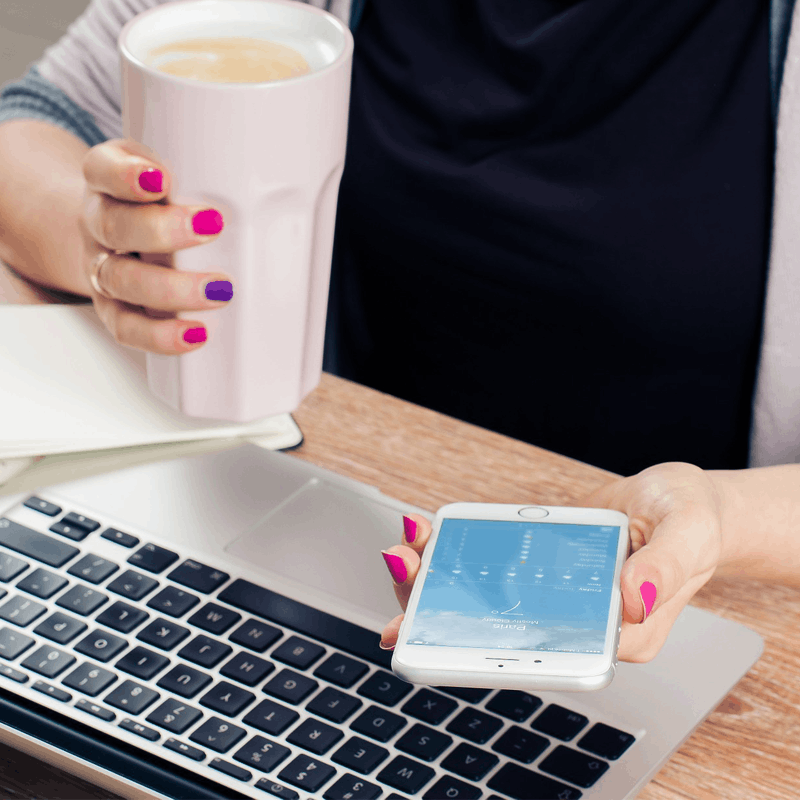 Marketing managers within the cable and telecom industry spend up to 20 percent of their budgets on analytics and marketing measurement. And it's for good reason, too. Without understanding what's working and what's not, how are you going to move forward and evolve your marketing objectives to be at the peak of success? With that being said, it's important to get to know your customer, whether the customer is residential, SMB, or enterprise, and one of the most effective ways to get to know your customer outside of market research is utilizing analytical platforms like Google Analytics, Facebook Insights, Twitter Analytics, and more. Let's look at four ways that you can find out more about your customer, your customer's journey, and your customer's behavior just by looking at analytical insights and metrics.
Page Views
Page views can track the number of total web pages viewed over the time period which you select. Page views don't reflect the number of sessions or users to your website, just the total number of pages viewed while users are on the website. In an ideal world and with ongoing content marketing and digital marketing efforts, you'll want to see an increase in the number of page views over time.
Content marketing is a great way to help increase your page views, as well as increase the depth of your website. Your customers are hungry for information and content when they're on your website, and, if they're not finding what they're looking for, they will bounce off of your website, and you'll see the page views decrease. If you're providing them with the information they're looking for and they're enjoying the user experience on the website, then you'll see the overall site engagement and number of page views increase over time.
Pro-Tip: You can build out a content hub for your residential customers as well as a separate content hub for your enterprise/SMB customers since the content you'd be developing for both audiences would greatly differ. Design the content hub in a way to best serve the user experience, and draw them into deeper pages by suggested related content and repurposing popular content, thus increasing your page views.
Audience Insights
Social platforms such as Facebook, Twitter, and LinkedIn all offer audience insights into your social media pages that provide demographic details such as age, job category, household income, affinity markets, gender, location, active times, and engaged times. These insights in each platform not only can give you a more general idea of who your audience is, but it can also help you tell your story to the right audience in each particular platform.
Google Analytics also has audience insights available to those who are visiting your website, but it's generally just a sample of users who visit your website. It provides information such as age, gender, and interests.
Reviewing this data and how it changes as you evolve your digital marketing strategy is crucial to knowing and understanding your audience and what they're looking for from your organization.
Pro-Tip: Build segmentations of your cable customers based on their level of engagement so that you know how to properly develop content. This way, you can optimize your content to serve your customers at the time they will be most engaged. For example, enterprise and SMB customers will be more engaged during business hours, while residential customers are just the opposite. Don't take our word for it, though – let the data drive your strategy.
Traffic Sources
Traffic sources can be the perfect way to tell the story of your customer's journey. These acquisition metrics show you exactly which sources your users are coming from and which pages they land on once they get to the website. Also, from this data, you can see which sources provide the most engaged users and the users who convert the most on your website.
From this data, you can help derive which sources work most effectively within your current campaigns and modify your efforts accordingly. You can also generate your own campaigns that will show up as a Source/Medium by using Google's URL builder and UTM parameters.
Pro-Tip: Traffic sources can also help you build campaigns on certain platforms to reach certain audiences. You may find that content distribution on the enterprise or SMB side works really well with traffic coming from LinkedIn, while engaging posts that drive residential customers to support works well on Facebook for reputation management. Make sure to stay on top of what traffic sources lead customers to your website and when.
Technology
From the technology section of your Analytics, you can see what your website visitors use as their browser, if they come to your website from a mobile device, what device they are using, and what network they're using. This gives you the ammunition to ensure your website is providing the best possible customer experience, despite the browser, device, or network that your users are utilizing.
In order to tell the story of your brand, make sure you know and understand your cable or telecom customers, how they're using your website, and how they find your brand. This information is invaluable to your digital marketing efforts, and you will need to find time to mine this data as it can help drive your future efforts. If you're finding trouble making time to focus on analytics and measurement, make sure to contact the cable/telecom digital marketing experts at On Target.
Pro-Tip: Customer experience is everything for a cable/telcom organization. It's a very reputation-driven industry. This is why you must make sure your customers are engaged with your website, no matter which device, browser, or network they're using. Also, monitor to see when there is an influx of new users coming from a network outside of your own. This will indicate that there may have been an outage from a competitor and those customers are unhappy. This will allow you to start a campaign based on the data that you've mined.
Save
Save