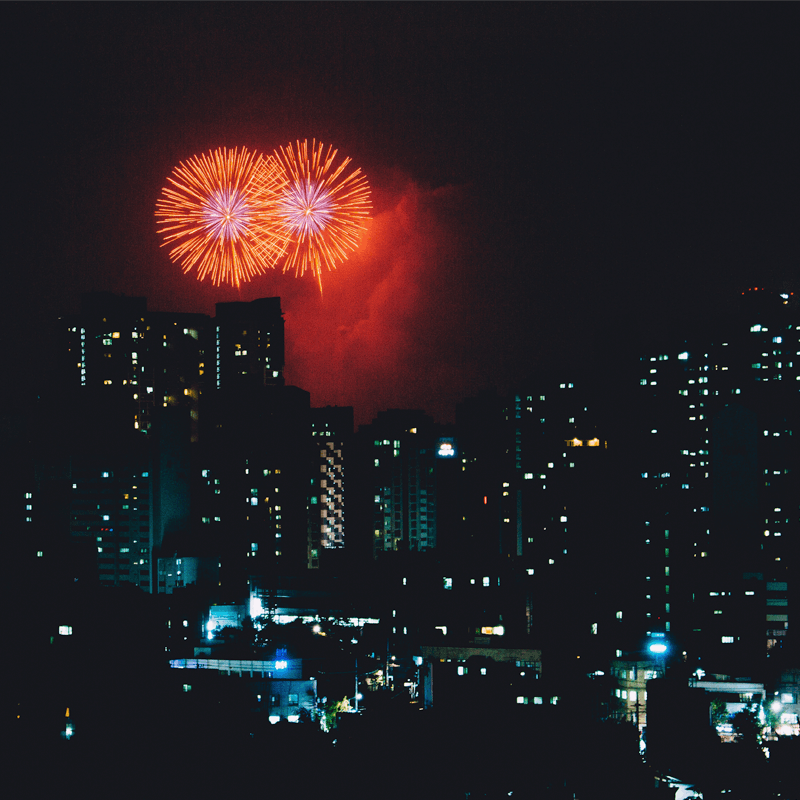 The new year is right around the corner, and many digital marketing budgets for 2017 are already in process. With the ever changing landscape that is digital marketing, where should businesses and brands focus their attention in the upcoming year? It can seem a little overwhelming for someone to decide for themselves with multiple current and changing factors to remember. That's why the Orlando digital marketing experts at On Target have compiled a list of digital marketing resolutions to make in 2017.
Make Your Web Design Responsive & Mobile-friendly
Let's start with the obvious: if you don't have a responsive website in 2017, there is no way you can fulfill other areas of a comprehensive digital marketing strategy. The web moves and updates fast, so ensuring your web design is up-to-date, user-friendly, and mobile-ready is of the utmost importance. 50% of people are using their smartphones to search and digest content, and the numbers are only expanding. If your website is not mobile-friendly, you absolutely must make it a priority to update it. Before the end of the year, run a website audit. Even the most beautifully designed websites can fail at capturing leads. Ensure it's serving its purpose and not only driving traffic, but capturing leads.
Make Content Your Primary Focus, as It Remains King of Digital Marketing
Intriguing content can make or break a business. Before the new year, dive into the analytics behind your content. Is your current content being read and engaged with? Is it capturing leads and driving traffic to the website? Is it increasing your SEO rankings in Google? If the answer is no to any of these questions, it may be time to re-evaluate your content strategy. Content is effective when done right. The Internet now has so much content readily available, the key to getting people's attention is being extremely specific to the audience you are looking to reach. Doing content in-house may seem like a way to save money, but content has become so crucial to digital marketing success, you may want to consider hiring an outside source to make sure it is achieving its purpose.
Let Analytics Guide Your Decisions
Too many businesses spew out content without ever evaluating how it's doing. If your content strategy isn't working, it's time to break up with it and find something that works for you! How can you ever know if something is successful if you don't measure it? In addition, social media networks are opening more and more opportunities to precisely measure how effective your digital marketing campaigns are whether it be organic or paid advertising. Take advantage of these numbers to optimize future campaigns!
Make Sure Your Content is Found with Expert SEO
To ensure you are making content that is serving its purpose, it needs to be found by the right target audience. Knowing what people are searching for and what key terms to sprinkle into content will make sure Google keeps you afloat in its massive rankings. Look deeper into your SEO, structured data, and markup schema throughout your website.
It's Called SOCIAL Media for a Reason; Engage with Your Audience
If your social media strategy is inconsistent or has a "schedule and leave it" mentality, it won't be moving many needles in the vast digital world. Social media needs care and cultivation to be successful. Building your niche market requires LOTS of  tribe-building and regular updating to keep your audience interested and engaged. Customers also reaching out with questions or reviews for your business need to be answered. Customer care and social media listening should be at the top of your priority list to incorporate into your 2017 strategy.
Utilize Social Media Advertising
Facebook has learned businesses are willing to pay to get their content in front of the right people. This has lead to less reach on posts for business pages unless you utilize some form of social media advertising. Luckily, advertising through social media is much more cost-effective and targeted than other forms. Facebook targeting options include custom and lookalike audiences to ensure you are able to put the right service or product in front of the perfect audience. Make it a goal to set up audience pixels on your website to start making your social media advertising more effective in 2017!
The new year brings about a mentality of change and refreshed strategy for the next year. Don't be stuck in your olds ways, and make sure you update your digital marketing strategy so you find success. A comprehensive digital marketing strategy can help set your business up to be the best it's been yet. If you are unsure of where to start in your digital marketing strategy for 2017, the Orlando digital marketing experts at On Target invite you to visit our website to see how we can help.