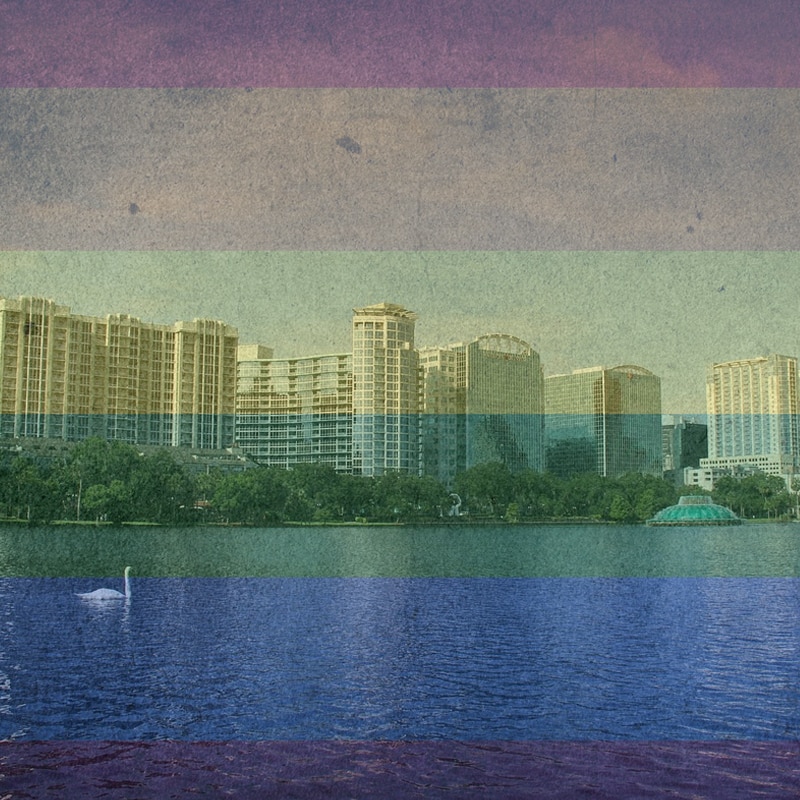 2016 felt like a sickening punch in the gut between the police shootings, the controversial presidential election, Brexit, and terrorist attacks worldwide. Perhaps the hardest to digest, particularly for Orlando natives, was the tragic Pulse Orlando shooting that took the lives of 49 of our own. Yes, looking back on 2016 makes it feel like saying goodbye to this year will be a very welcomed departure. Inspired by this Tumblr post that talks about good things that happened in 2016, Orlando Digital Marketing agency, On Target, challenges you to remember some moments from this year that stood for what our Orlando community stands for: hope, inclusiveness, love, fun, and so much more.
While the Orlando Pulse shooting left the world broken-hearted, Orlando did not hesitate to rally behind our community members who needed our help. Blood donation lines reached over capacity, the OneOrlando Fund reached $29.5 million dollars, and perhaps one of the most meaningful moments of all was the "Pulse Angels." The Orlando Pulse Angels were individuals wearing winged, angel-like costumes who shielded victims' families from the hateful signs and crowds of the Westboro Baptist Church. In addition to that, hundreds more gathered to sing songs of hope like  "Amazing Grace" to block out the negative chantings of the protestors.
Another moment of hope was sparked when Harbor House of Central Florida, a domestic violence shelter for women and children, opened their brand new Morgan & Morgan house. This new house contains brand new furniture, kitchen materials, playrooms and playgrounds, and so much more to make the survivors seeking shelter there feel loved and supported by their Orlando community.
In another tribute to Pulse, the new Orlando City soccer stadium, due to open next year, installed 49 rainbow seats in honor of the Pulse Orlando victims.
Oviedo High School students, in response to racist graffiti left in the halls, wrote messages of love and inclusiveness on sticky notes and stuck them to the walls throughout the high school as a gesture of hope.
In addition to coming together as a community to support and help others, remembering the smaller community wins is important, too! A local favorite restaurant in downtown Orlando reopened into a larger location. Seven Bites, famous for their amazing brunch, pastries, and coffee, is an Orlando staple that was greatly missed during its hiatus. Thankfully, it's now back, and with more space to enjoy their tasty treats!
Disney turned their Epcot globe into the Death Star in honor of the Star Wars series being revamped. It was a pretty epic event for long-time Star Wars fans. Watch the video here: https://youtu.be/lI2ecZF2_-M.
So while 2016 was indeed a challenging year that will forever be ingrained in Orlando natives hearts, we invite you to spread the positivity by sharing with us any additional moments of hope that impacted the Orlando community! If you need help spreading positivity on your website, content, or social media, call Orlando Digital Marketing agency  On Target.