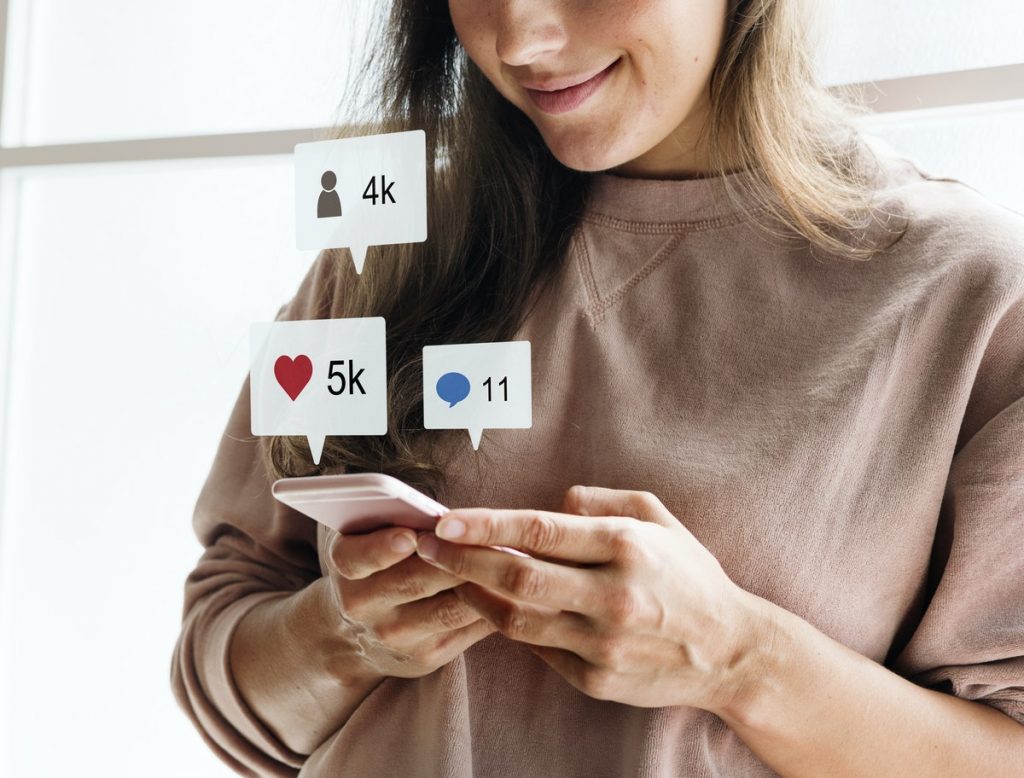 Each social media channel has its own benefits that will make more sense for some businesses than others. For example, a flower shop is going to find the most success on Instagram, where people go to see #aesthetic pictures. On Twitter, pictures of flower arrangements may fall flat to an audience that is more focused on clever wordplay within the 280 character limit. Here is what we recommend considering for a social media marketing strategy:
What is Your Message?
As a business owner, there is something you want to tell the world, and social media can help you do that. Different channels can help you reach different goals. Here are some examples:
Spread the word: With over 2 billion users and a robust advertising program, most messages will be most easily spread through Facebook. On Facebook, find ways to engage your audience by getting them to comment, react and share.
We're the experts: If you want your business to be in the middle of rapid-fire industry discussions, Twitter is the place to be. Use Twitter to spread timely information and share insights. If business-to-business is your style, you'll want to be on LinkedIn. On LinkedIn, share industry information to connect with other businesses and future employees.
Look at our products: If you make your own products, whether it's food, jewelry, or anything custom, Instagram is where you will have the most engagement. Instagram users are looking to be inspired by something beautiful.
Try this at home: Pinterest is a great place to be if customers make anything at your place of business. Sharing your DIY— crafting instructions, unique recipes, furniture building — will do well on Pinterest. It's a very visual and interactive space.
Look at what we do: If your business can best be described with videos, YouTube is the place for you. Videos can be walkarounds of your products or more day-in-the-life. If you can condense those videos into smaller chunks, Snapchat and TikTok are video services that can be great for spreading your message to a younger audience.
Who is Your Audience?
No, the answer isn't "everyone." No matter what you're selling or providing to the world, there will be some people who simply aren't interested and some who walk in the door every day.
Teens and Gen Z: Think visual. Gen Z can often be found on Snapchat, TikTok and YouTube. Video content will be the best way to engage with a younger audience. Instagram is also a great place for updates that are a little more informative and need a place to live when Snapchat's 24 hours are up.
Millennials: As the generation that was around for the genesis of social media, millennials tend to be the most varied in the platforms they use. Whether they are constant users or not, most millennials have a Facebook, a Twitter, and Instagram and maybe a Snapchat. Some have gone away from Facebook, but can be found on Instagram. They use YouTube, but not with the frequency of younger audiences. 
Adults over 40: Adults over 40 didn't grow up with social media in the way millennials did, so they like to keep it simple. Most are on Facebook and LinkedIn, and the more social media friendly types can also be found on Twitter.
Women: Most Pinterest users are women, and a smaller majority of Facebook and Instagram users are, as well. If you are looking to appeal to women around the world, look away from Twitter, in which men widely outnumber women worldwide. In the US, the difference is much smaller.
Professionals: If your business does not appeal to the average consumer, and you just want to focus on professionals, LinkedIn and Twitter will be your main focus. LinkedIn has an audience of mostly those in the 30+ age group, while Twitter has a wider appeal.
Snapchat vs. TikTok
With TikTok still being fairly new in the marketplace, Snapchat is still tried and true. Snapchat focuses more on personal content, while TikTok is all about sharing random humor with strangers. Both of these appeal more to teens and young adults. Snapchat has a more established and accessible advertising program, while TikTok suggests organic content based on a user's activity. Another benefit with TikTok is that it's more searchable. On TikTok, you can use hashtags to expand the reach of your content, a feature that is not available on Snapchat. If you are looking to appeal to a younger audience, these channels can benefit you in different ways.
It may be tempting to dive right in to every new trend that comes around in social media. After all, you do want to reach as many people as possible with your company's message. However, if there's no strategy behind your social media, you may end up spreading yourself too thin and burning out. Our team at On Target can help with all your social media marketing needs, from writing inspiring captions to tracking engagement.