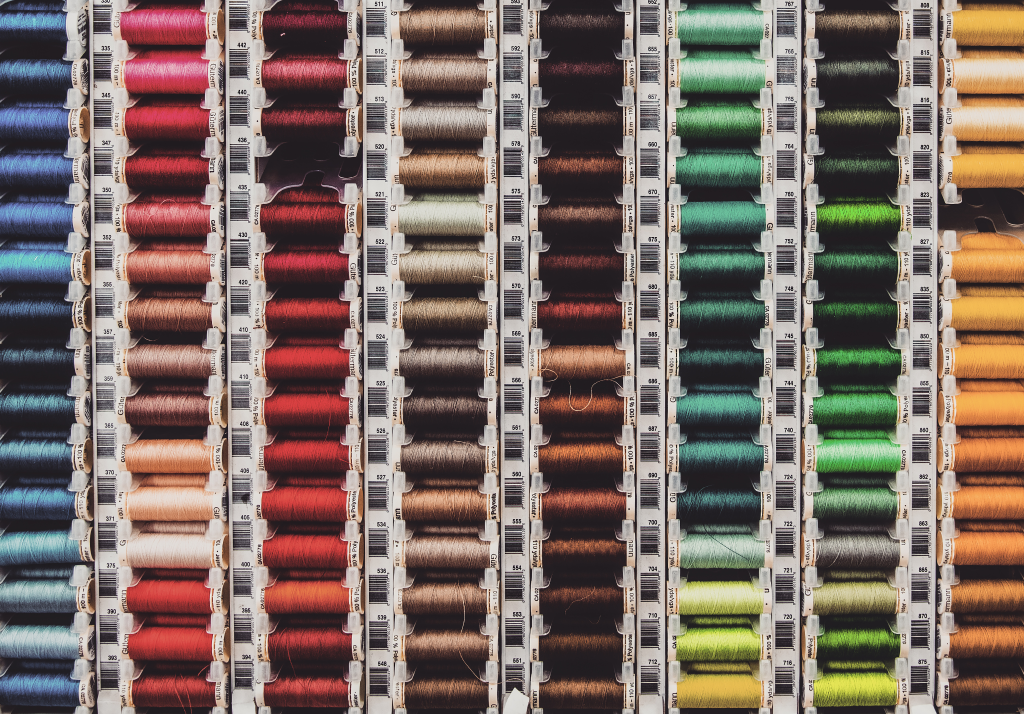 So, the time has come. Your company has decided it's time to move away from Twitter. Whatever your reasons may be, you're now confronted with the question: what next? If your brand relied on Twitter to engage with fans in the past, then you need this question answered. However, if you were on Twitter just because every other business was on Twitter, your next step might be to lean on the other social media networks that have worked in the past. Here's what you should consider when deciding if your business needs to be on Threads.
What is Threads?
Meta recently released a new social media platform called Threads. It's a primarily text-based platform that allows users to share text updates that are up to 500 characters, along with links, videos and photos that are up to 5 minutes long. Currently, the platform is created through Instagram accounts but exists on a separate app with a completely different interface.
For those who have been around since the dawn of social media, the new platform resembles an older version of Twitter mixed with Tumblr. The vibe of the platform is also very similar to a combination of those two platforms in those days, with the addition of a Gen Z aesthetic and sense of humor.
Over 100 Million Users in Two Weeks
Joining Threads is easy. Log into Instagram on the app, and you will likely be prompted to join Threads. If you need to search for it, look for "Threads" in the top search bar, and click on the ticket icon that appears in the search window. You can download the app and sign up using your Instagram account. That may be one reason why so many people, about a fifth of the number of people on Twitter, have joined the platform already.
Some major corporations, like Spotify, Netflix, Wendy's and Ford Motor Company, have jumped right into Threads in a way they haven't shown up on other Twitter spin-off platforms. Many of these companies have already caught on to the positive, whimsical, Gen Z style of humor and embraced it on this platform. Individual users have joined and engaged on the new platform at the same rate, though some of the initial excitement has reportedly begun to fade. It's unclear at this time if it will pick back up as more people and companies join.
You may be wondering if this is going to be just like the other Twitter imitation platforms. If you're skeptical of Threads, you could join 1.5 million former Twitter users on Mastodon, which is difficult to set up and not particularly user friendly. There's also BlueSky, known for acting most like Twitter and formed in part by former Twitter CEO Jack Dorsey, which you can join if you're able to get an invite code or wait patiently on the waitlist. Some people have found these to be viable alternatives, but unless your business is in the tech field, you're not likely to find your audience on these channels.
Option to Keep Your Instagram Followers if They're on Threads
Building a following from the ground up can be a challenge for individuals, even if they have strong interconnected networks of friends, loved ones and brands they interact with on a regular basis. For small businesses, that can be even more difficult. One key feature of Threads that brands have found useful is that followers can be ported over from Instagram if you choose. This can be useful for individuals, as well, as they don't have to start from scratch to follow all their favorite brands and creators. If your page is verified, the blue verification tick also transfers over to the new platform.
Opportunity to Embrace Engagement with Your Audience
While Twitter replies have become the wild, wild west between spam comments, unrelated hate comments and more, engagement on Threads, so far, has been more tame. This is in large part due to better moderation. To provide a contrast to Twitter, Threads aims to be more positive and less political than Twitter has become in recent years.
All this to say that if you're looking to engage with your audience in a positive way, you may be better served by Threads. Many businesses look to social media as a way to be part of the conversation, and individuals who are active on social media enjoy being able to engage with the brands they love. This can all be found on Threads.
Once You Join Threads, There's No Going Back
It remains to be seen if Threads has the staying power of other social media platforms, and there may come a time when you decide it's not working for your business. One of the main gripes people have with Threads in its current state is that you cannot simply delete your account. In fact, to fully delete your account at this stage, you would also have to delete your Instagram account.
For many businesses, deleting an Instagram account would not only be a hassle, but a huge risk. If you're the type of brand that would hop on Threads, chances are, you are active on other social media platforms as well. This is something to seriously consider before joining Threads. You can deactivate your profile with less risk, but if you want it gone, that may not be an option.
So, Should We Join Threads?
At the end of the day, whether you jump onto the newest trending social media platform is up to you. Are you always jumping on the newest thing, and does that work out well for your business? Did your business get great results from Twitter at one time, and you're not seeing those results anymore? The answer isn't one-size-fits-all, just like any other question you would weigh for your business.
If you need help deciding whether it's time to jump on the Threads bandwagon, or if you're wondering how to up your social media game, the social media marketing team at On Target is here to help. We'll assist with anything from consultation to creating and running your social media platforms from the ground up. Give us a call, or drop us a line at our contact form.