After the year we collectively had in 2020, our team was thrilled to see people in person again in 2021. The pandemic changed the way we interacted with our clients and colleagues. Many of us took in-person networking events for granted, then missed them dearly after not having any to go to for several months. This year, we attended events virtually and in person, toured a local nonprofit and even hosted a couple events of our own.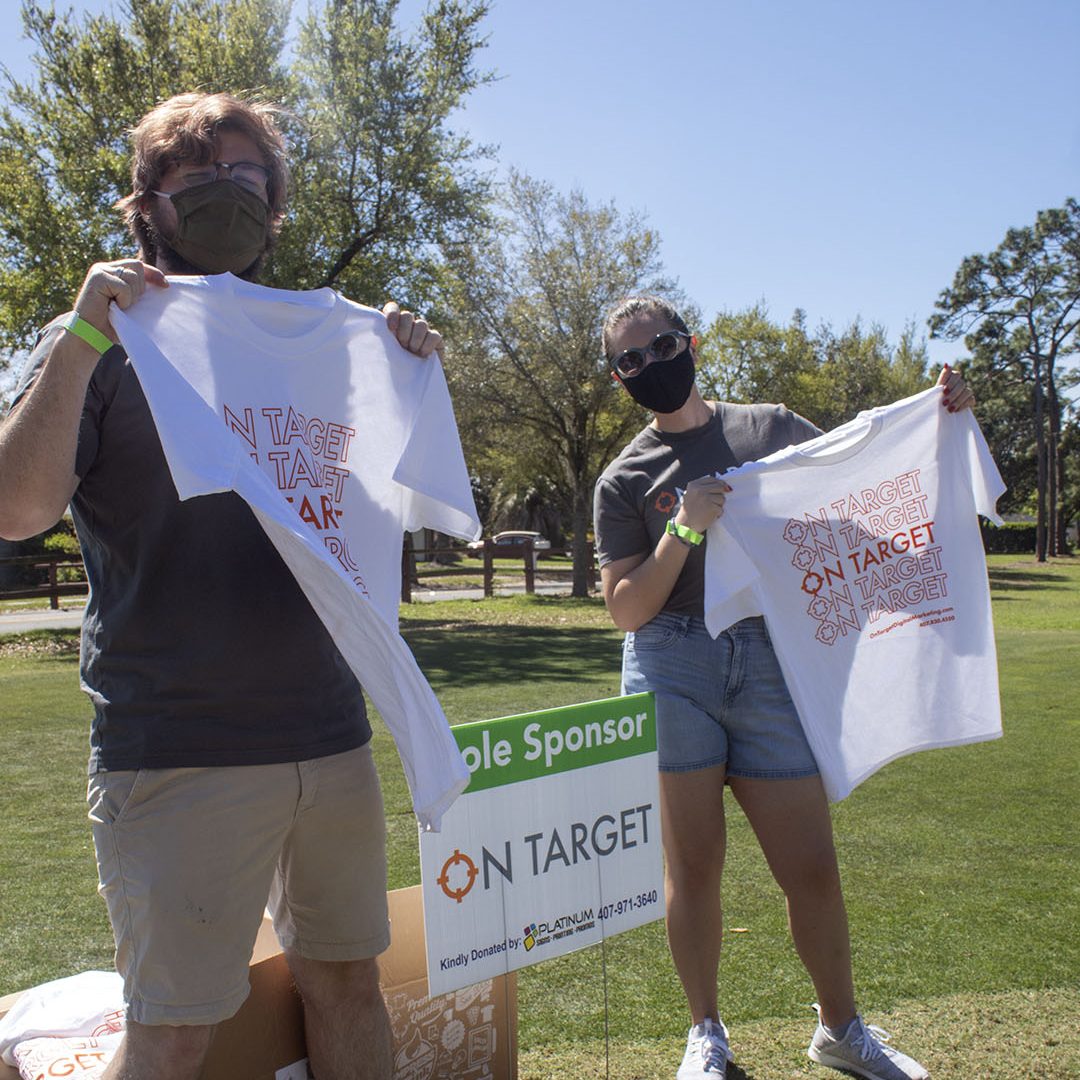 Maitland Chamber
The Maitland Area Chamber of Commerce has always been a favorite networking group of ours, and this year, we participated in several of their events.
At the beginning of the year, we sponsored the Tales of Two Cities Golf Tournament that they hosted with the Casselberry Chamber of Commerce to benefit New Hope for Kids and other local charities. The whole team came out to cheer on the golfers and hand out On Target swag.
In the summer, we participated in the Maitland Chamber's virtual vacation-themed trivia. Team On Target did pretty well! (Not that we're competitive or anything…) We won fabulous prizes but, more importantly, we spent non-work time together as a team. Some of us also attended Maitland Chamber networking events throughout the year.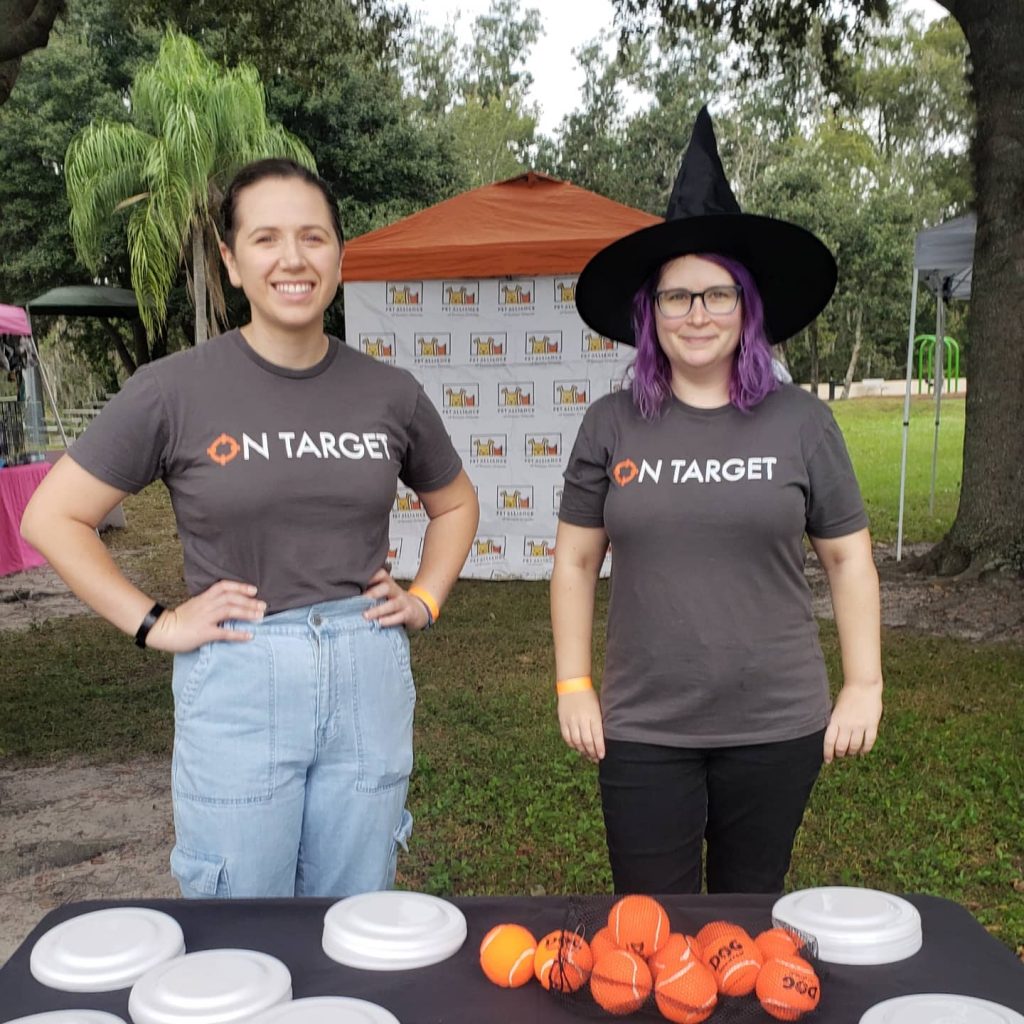 Nonprofit Support
Communities always need help, and nonprofit organizations provide invaluable resources that often can't be found elsewhere. Working with nonprofit organizations helps remind us why we do what we do. Every year, we provide digital marketing services for a select group of nonprofits.
We partnered with Franklin's Friends to provide ongoing support with content, social media and their website. Content strategists Shelby and Diana attended their Howl-O-Ween Dog Walkathon, an endearing event where we met members (and doggos) from animal welfare organizations supported by grants from Franklin's Friends.
Earlier this month, we gave New Hope for Kids a social media consultation to help promote their events. They allowed us to tour their wonderful facility (during the busy season, nonetheless) with many renovations in the works to make it an even more welcoming place for grieving children and their families.
On Target Events
One way we supported the community this year was by hosting our own events. On Target welcomed Maitland Chamber members to our office for our first in-person Coffee Connections in over a year. We saw familiar faces we'd missed seeing and met new local professionals we're excited to see again at future events!
We did a couple virtual events, too. In partnership with the Maitland Chamber, Monique hosted a series of Virtual Lunch and Learn talks about digital marketing. With the help of our friends from ATS Phones, we had a great discussion during our Virtual Coffee Connections. Having coffee with colleagues, even over a video conference call, is always a great time.
Next year, we plan to become even more involved in our community, as well as hosting more fun and informative events! On Target, an Orlando marketing agency, would love to hear about your upcoming networking event or help with your digital marketing needs. Call us at 407-830-4550 or contact us online, and we'll talk over coffee (virtually or in person).