Flowers? Chocolate covered strawberries? Giant teddy bears being sold to grown adults?! That's right folks, it's that time of the year again— Valentine's Day. There's love in the air, and everyone catches some. And every year, some of our favorite brands and companies contribute to that love. Some give us more love than we can handle, but we'll return the favor! Here are a few of our favorite V-Day tactics and how you can apply them to your brand: 
Sales, sales, and more sales
Promotional sales catered for the upcoming day of love will show your audience you have the best deals in town. Depending on your industry, you can take advantage of this in many ways. A business in the hospitality industry could target couples looking for romantic getaways. Inform your audience on how the fine amenities will be— everything a romantic getaway could have— and you will have them booking for next Valentine's Day months in advance. Restaurants can offer speciality dinner courses and fine wines for dinner dates. Retail stores can get in on the action by showcasing deals on the most popular styles of jewelry.  
A great example of a company taking advantage of this would be Chick-Fil-A. Using creative ways to package some of their irresistible menu items, Chick-Fil-A has really set the bar for Valentine's Day promotions.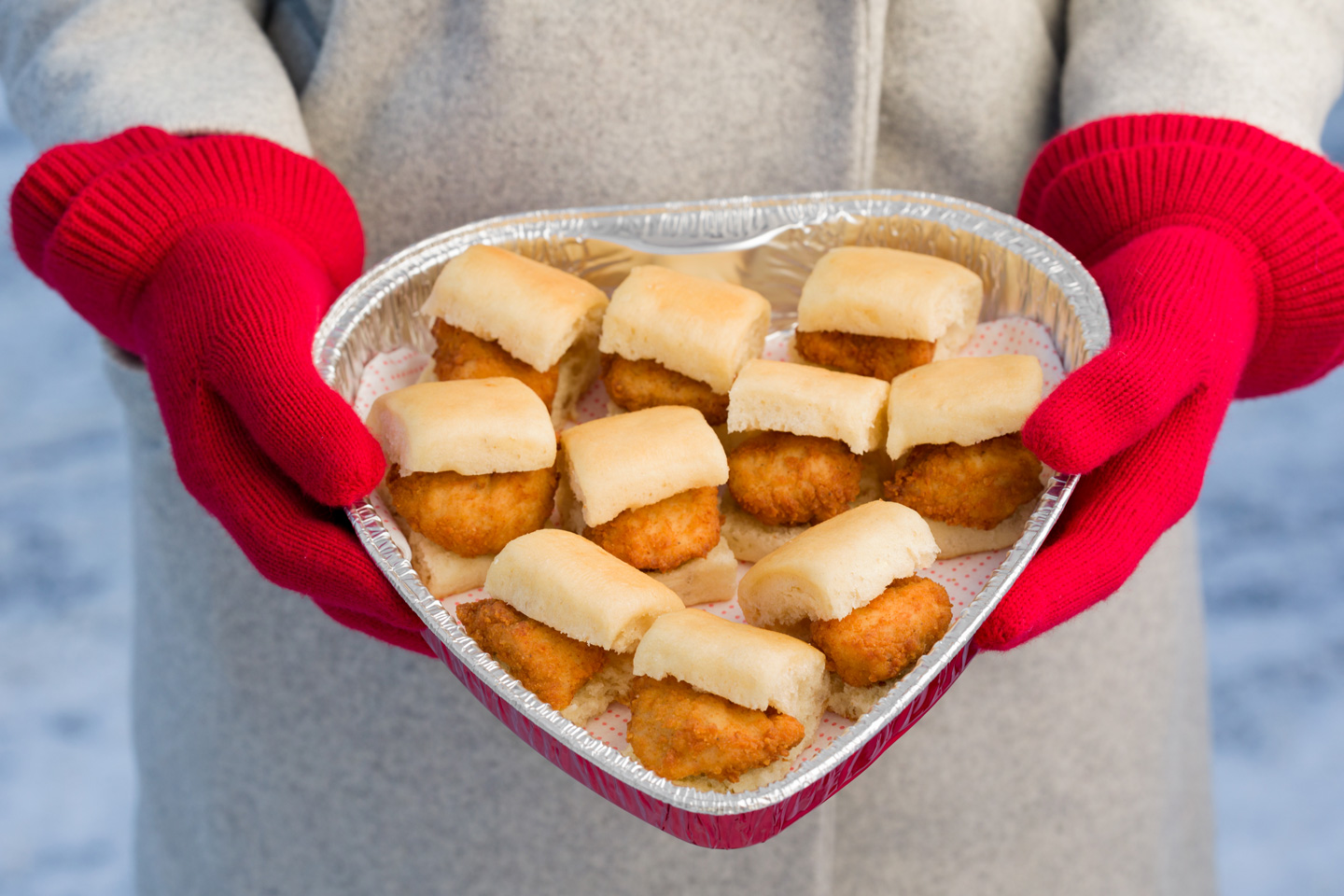 By going to certain franchises you can order nuggets, chicken minis, brownies, and cookies that'll be presented on a heart-shaped tray. Sharing delectable food with your loved one never felt so great — or cost so little!
Set the Mood with Valentine's Day Environmental Marketing
You know that sudden feeling you get when you enter a store mid-January? Your local Walgreens is filled with bundles of a dozen roses. Heart-shaped boxes line the shelves. You find reminders on every aisle that romance is coming! That's all thanks to environmental branding. It's easy to overlook the perks of environmental marketing, especially after Christmas winds down. But doing something as small as adding well-designed wrappers to your standard products can put people that much closer to buying more from your company.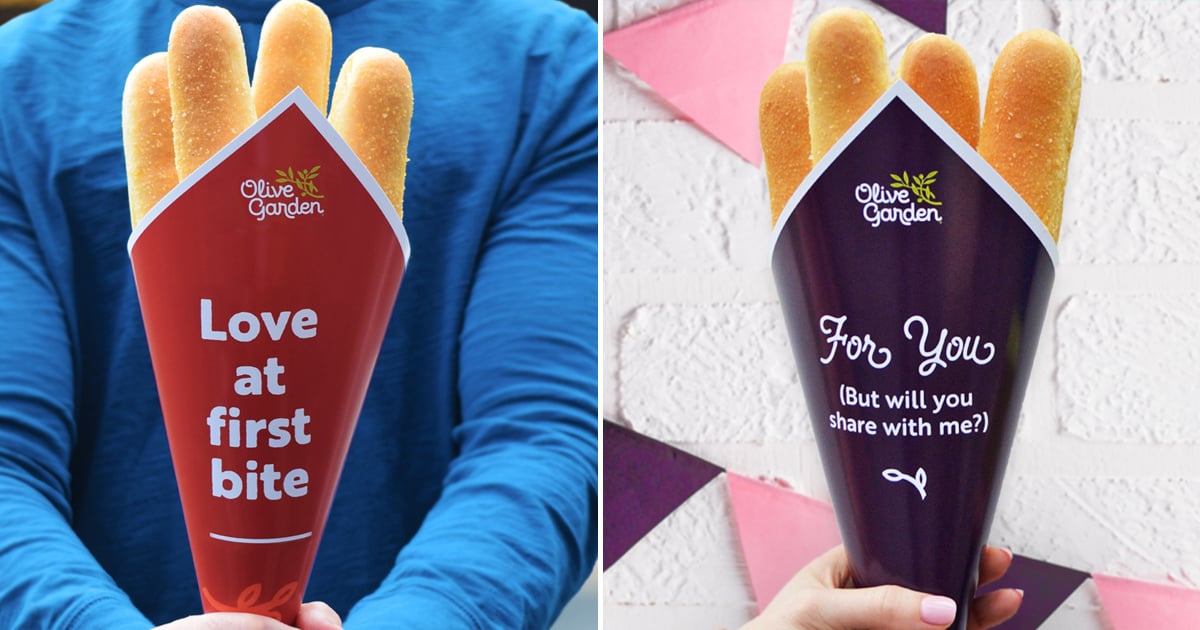 A great example of subtle environmental marketing done right are Olive Garden's Breadstick Bouquet. We're talking about those coveted breadsticks that are almost too good to share with someone unless you love them. Olive Garden's idea of putting their famous breadsticks in a bouquet typically reserved for a bunch of roses really stood out to their consumers, especially those who just love carbs. Plus the packaging combined the best of Olive Garden's current branding alongside Valentine's Day messages. 
Share the Love on Social Media
There's nothing that reminds your audience of the approaching lovey-dovey fest that's going to happen like placing a few hearts and adding some nice shades of pink to your social ads and webpages. A great brand that worth emulating for their Valentine's branding is Kay Jewelers. Across multiple social media channels, the content provided all month long has been dedicated to the upcoming day of love. They even have a countdown on certain platforms to remind consumers you have plenty of time left to capture the right gift for a significant other. (Perfect for procrastinators! Or, um, for planning ahead…)
We know your hearts are racing to put these in play before the big day, but just like in dating, not every option is the right one for you! A marketing strategy can be your wingman to lasting relationships with your audience. Our team at On Target is ready to equip you with an effective marketing strategy that works year-round. Drop us a line and let us know your woes!