With so many companies providing pest and lawn control services in the Central Florida area, B2C companies need a strategic approach to attract and retain their current and future clients in a different way. Pest control companies need to stand out in their competitive industry, and for that purpose, content marketing has proven to be one of the best marketing techniques to establish service companies like this one, as a valuable resource that generates a loyal audience that converts.
As years go by, consumers have become extremely selective of the content they consume and the ways they consume it. For companies and brands to succeed, understanding their audience is key. With this in mind, content marketing is a superior marketing strategy to attract and communicate to people without selling. Brands need to interact with their audience by creating unique experiences through the power of content. In fact, in a study by content marketing agency, Seven, 57% of consumers agreed that they tend to feel more positive towards brands that produced content for them to consume.
Here is a real case study of how a strategic content marketing campaign developed and implemented by On Target has helped this pest control company establish themselves as leaders and to build valuable relationships with their main target audience.
Nurturing Your Audience Through the Power of Content Marketing
Through the creation of custom, high-quality blogs and relevant social media posts, this pest control company reached informed buyers that found, consumed, and shared their content, making their business rise above the noise of their competitors. This is the approach On Target chose to take with this client that enabled their success:
We defined the client's target demographic.
By creating a custom editorial calendar, we were able to satisfy two key parts of our strategy: keywords and audience interest.
After developing a content distribution plan, we were able to determine the best type of content that would fit each individual channel.
How Content Marketing Pays Off
Content marketing has made a positive impact on this pest control company in different ways.
Through quality content generation, we've been able to enhance this B2C client's brand image, boost their users' engagement, and, what's more important, show their customers the human side of their company.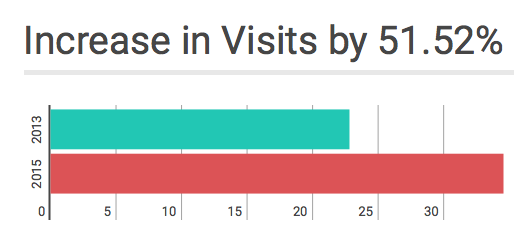 Since we first started to revamp their content marketing strategy in January 2013, we have increased the number of visits to their pest control website by 54.01%, in comparison with the previous year.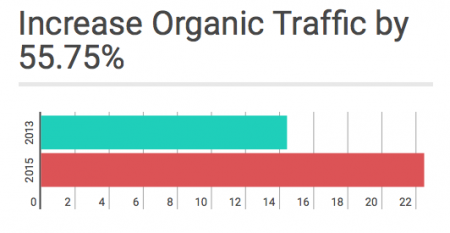 Organic traffic visits almost doubled to the website, going from 14,436 to 22,484 visits in comparison to the previous year.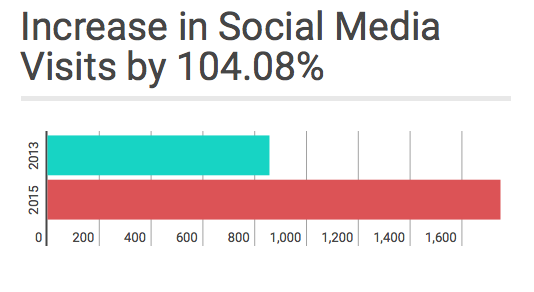 Visits from social media channels increased by 104.08% for the same period of time. Facebook, in particular, was the social media source that experienced the highest increase by 3,177.78%.
According to Content Marketing Institute, around 80% of B2C marketers plan to produce more content in 2016 in comparison to what they did last year. While blogs and social media posts remain the primary type of content used in content marketing, B2C marketers keep increasing and incorporating new tactics into the formula. By 2016, it is expected that the use of infographics, custom graphics, as well as online presentations, will significantly increase.
As for this company, the right content marketing strategy can help build awareness and trust in your pest control business and its brand. Dedicating part of your budget toward content marketing for the upcoming year is imperative for the health of your company. If you don't have the time to create and develop the right content marketing strategy for your B2C business, we are here to help.
Want Results?
Contact us Now
[contact-form-7 id='6204′ title='PestControl']